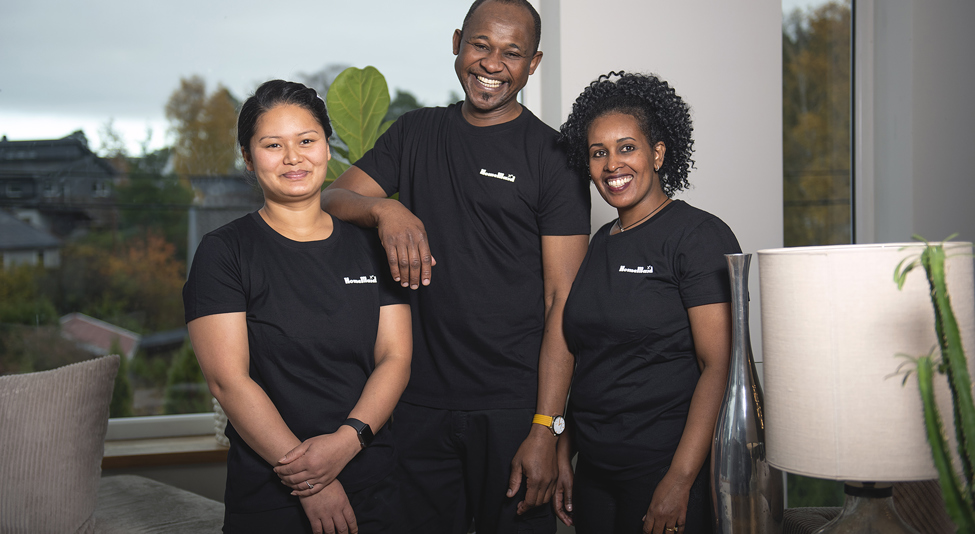 Our employees – our most important resource
It is vital that our employees are happy and healthy if we are to deliver on our promises. It therefore seems obvious to us that we need to offer good working conditions and fair pay. As a member of the employers' organisation Almega, we've signed a collective agreement covering insurance, pensions and safety at work. This ought to be standard practice – but unfortunately there are companies in our industry who care nothing about their employees' health, security, good working conditions and fair pay.
Language training
Sometimes our employees need to improve their language skills so they can better understand your needs and tailor our services to exactly what you want. Naturally, where this is the case, we support those employees and provide them with language training.
HomeMaid as an employer
We are committed to supporting the development of our employees and recognising their best talents. If all our employees, whatever their background, are to reach their full potential, we need to actively combat discrimination in all its forms. This places a particular responsibility on the organisation's managers, who are expected to lead by example, be alert to any discrimination and deal with it. As an employer, HomeMaid will always:
Offer all its employees (irrespective of gender, age, religion, ethnic background, sexual orientation, disability, transgender identity or expression) the same opportunities regarding employment, training, development and promotion within the parameters of their own abilities and preferences.
Strive for equality and diversity in all areas and in all departments within the company.
Prevent and provide against any type of harassment or other victimisation.
Recognise and adapt to people's different experiences, means of expression and perspectives.
Strive to achieve an even gender distribution within our operations, in order to provide a stimulating working situation and a good working culture. This applies to all levels and workplaces.
Buy time for what is important