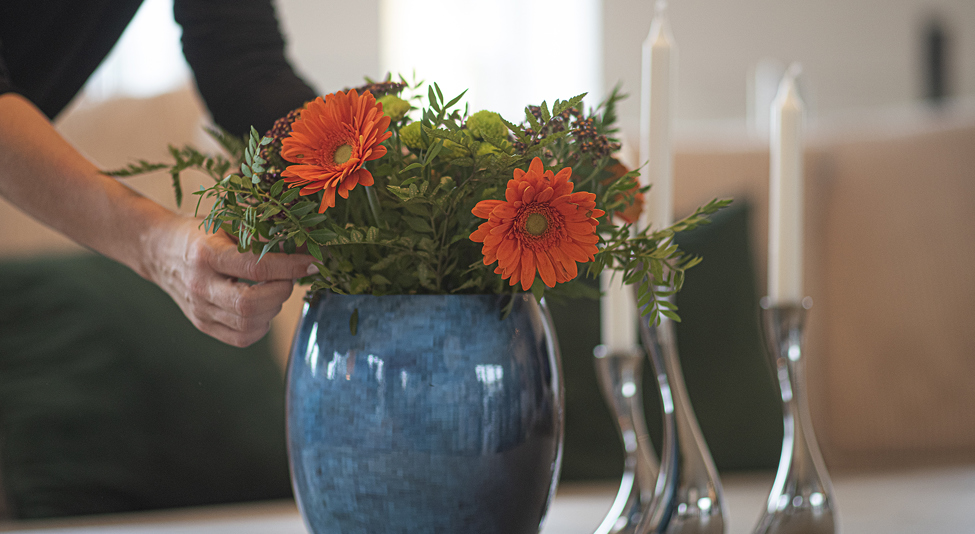 Office cleaning
A fresh, functional and pleasant working environment encourages employees to flourish and visitors to feel welcome. We put the same emphasis on quality and care in our office cleaning as we do in cleaning your home. Weekly or daily, during or after office hours, according to a plan that suits your business.
What does office cleaning involve?
Whatever you want! We love tackling both everyday and unusual problems.
We're happy to carry out stair cleaning, floor care, deep cleaning, plant care, consumables refilling and anything else that boosts satisfaction and productivity. Naturally, we'll provide recommendations based on our experience, but you know your own needs best. Offices need less cleaning than a kitchen or workshop – but maybe you have all three?
HomeMaid provides a complete office cleaning service that lets you focus on the job and delivering results. We take care of the rest.
How much does it cost?
The price for office cleaning varies depending on factors such as the location of your premises, how big they are and, of course, exactly what you want us to do. Fill in the form below and we'll get back to you promptly. We'll book in a start-up meeting where we go through what you want and need, and together we'll determine how best we can help. We'll then send you a price proposal. When you're happy with all that, we can sign an agreement so we can get started and you can soon be enjoying a clean and pleasant workplace.