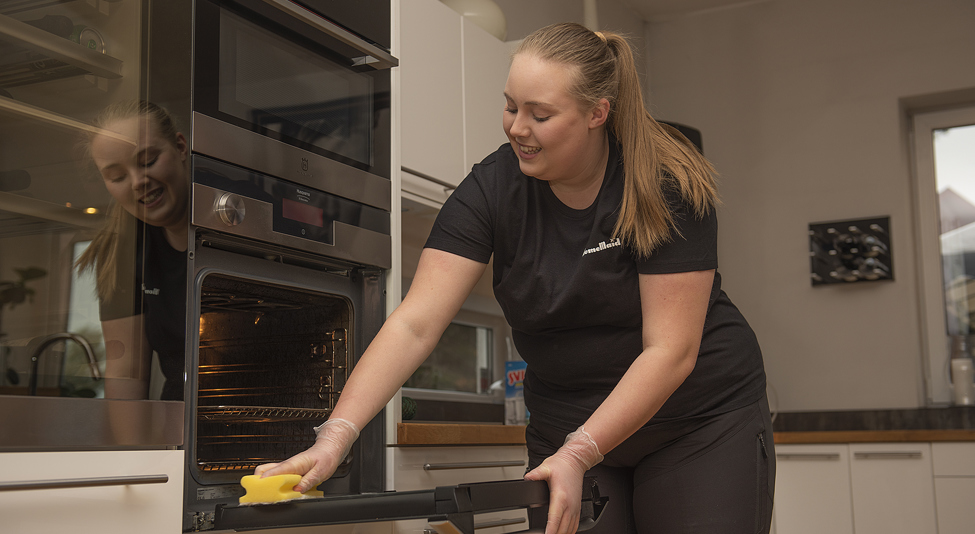 Your first time with us
When you join HomeMaid as an employee, your training begins on day one. All our employees go through an onboarding period and basic training tailored to the role you've been recruited for.
Most of our new employees have experiences that we want to find out about in those early days. For some people, the job with HomeMaid will be their first time working in Sweden, which makes it extra important to get the onboarding right. Whatever you have done previously, it's important that we give you a good onboarding plan that includes both theoretical knowledge and practical training, as well as plenty of support, guidance and feedback in the initial phase. It's also important that the onboarding takes as long as you need, making sure you are able to work safely and securely on your own after this introductory period. In short, we take great care to give all new recruits a good introduction to their new work, so you feel safe and happy with us from the very first day!
Read more on Leadership and feedback
The HomeMaid Academy is our very own school for training our employees. The basic course is made up of theoretical and practical training (mainly in Swedish, but also available in English and to some extent in other languages) with a focus on teamwork, service, quality, cleaning knowledge, product knowledge and ergonomics. We have a team of Trainers and Supervisors on hand to help new employees get started, and to conduct follow-ups along the way to check that everything is going to plan.
Read more on Training and careers