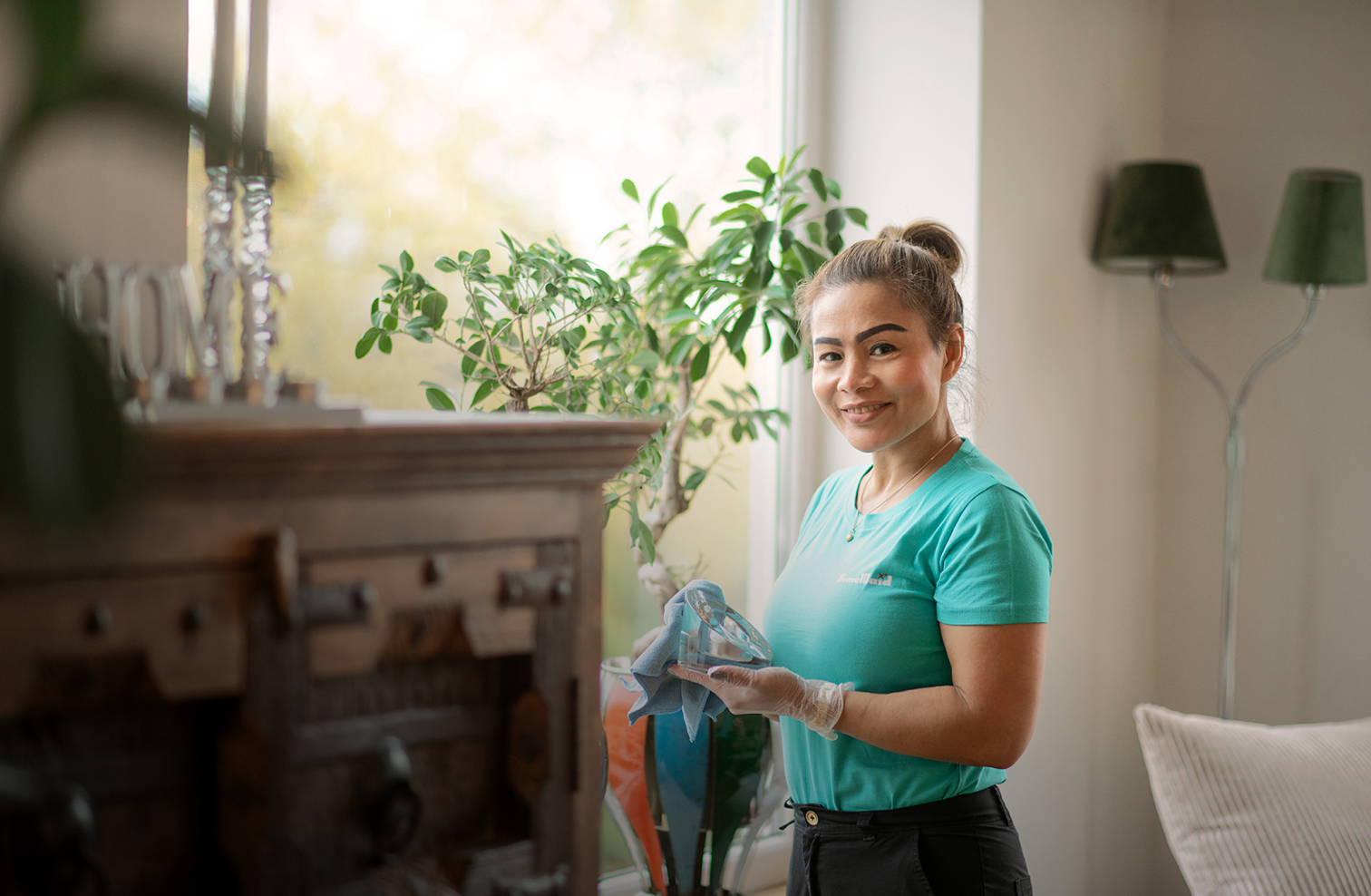 Come home to the scent of a freshly cleaned home
Getting the professionals in so you don't have to think about cleaning can be a huge relief. We'll take on the job of keeping your home clean, so you can spend time on other things.
Sustainability features
Guaranteed satisfaction
Fair terms of employment
We have
offices locations across Sweden
We have
86%
customer satisfaction
... and because we have satisfied customers:
We have an average rating of 4.5 out of 5 on Google Reviews. This is what some of the reviews say:
Sonja Samanci

9 days ago

eva lagercrantz

18 days ago

Trevlig kontakt. Punktligt. Väl utfört arbete. Oerhört snabbt.

ALLA Sh

27 days ago

Angelica Sundén

2 months ago

Fantastiskt fina och flexibla. Hjälpte oss städa en närståendes lägenhet inför försäljning av lägenhet (dödsbo) med kort varsel. Bra kommunikation med kund och hjälpsamma att hjälpa mig välja rätt tjänst för vår situation.

Asa Hansson

2 months ago

Toppenbra utfört arbete, snabba, trevliga svar från kontoret och sist men inte minst hade ni lagat min trasiga persienn.

Gunilla Jakobsson

2 months ago

Hej San

2 months ago

Superservice, trevlig personal, OCH fantastiskt väl genomfört arbete! Har haft ganska mediokra erfarenheter av flyttstäd tidigare, men de här var verkligen en positiv upplevelse. Jag kan verkligen rekommendera Homemaid! ⭐⭐⭐⭐⭐

Bea S

3 months ago

Anlitade Homemaid för en storstädning och är jättenöjd med resultatet, dessutom bra pris samt trevlig och snabb service från bokningens sida. Kan varmt rekommendera.